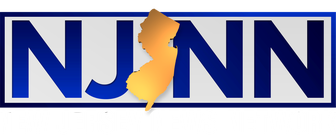 US Coast Guard Rescues 7 Fishermen off the Jersey Coast
By Jon Mendte
After a 40-foot sport fishing boat was caught in a storm off the Jersey coast started to flood Sunday afternoon, the US Coast Guard rescued seven passengers, according to officials.
Around 1 pm, about 60 miles southeast of Cape May a fishing boat began to get pelted by nearly 10-foot waves, wind, and heavy rain. The passengers activated their EPIRB (Emergency Position Indicating Radio Beacon) as the water began to flood the fishing vessel.
The Coast Guard sent an HC-130 Hercules aircraft and MH-60 Jayhawk from Elizabeth City, North Carolina, as well as a 47-foot Lifeboat from Rehoboth Beach, Delaware. They reached the flooding boat and pulled all 7 passengers up onto the aircraft, where they were taken to Elizabeth City where local EMS was standing by.
Petty Officer 1st Class Christopher Petrenko said, "One of the scariest and most unpredictable places you can be is out on the water in a storm."